Donations can be made using our  donation form and mailing to Uvalde Memorial Hospital • Attn. Susan Rios • 1025 Garner Field Road • Uvalde, TX 78801.
UMH is a non-profit independent rural hospital that serves the residents of Edwards, Kinney, Real, Uvalde, and Zavala counties.
Our goal is to be the regional provider of choice for healthcare as we meet our charitable mission. As a non-profit hospital, every dollar goes to providing quality healthcare for our patients. Our non-profit status means that rather than paying dividends to stockholders, UMH reinvests all of it proceeds after expenses to improving and expanding services. As new procedures and technologies develop, healthcare costs continue to rise. At the same time, government-sponsored health coverage and health insurance plans continue to lower reimbursements to providers like UMH. As a result, some payments are not adequate to cover cost of providing care.
UMH remains stable in this challenging climate. We are committed to continually enhancing our services for our patients so that they can receive quality care close to home.
In fiscal year 2019, UMH provided over $18-million in charity care. The hospital provides care to patients who meet criteria under our charity care policy without charge or at discounted rates.
Property taxes do not support UMH, nor is UMH a taxing entity. The hospital receives a portion of a half-cent county sales and use tax to offset the substantial expense of charity care. This half-cent sales tax is paid by anyone who purchases goods and services in Uvalde County. Uvalde County Health Services tax is distributed to Uvalde County and divided among healthcare entities, including the hospital. Fifty-five percent of this half-cent tax revenue is allocated to UMH, and in fiscal year 2019, UMH's portion was $983,510 which covers just over five percent of the hospital's annual charity care.
With this being the case, UMH relies on the support of generous donors to ensure we can provide our service region with quality, local care with excellent staff, and exceptional technology.
Your gift of support is appreciated.
Donations can be made using our donation form and mailing to Uvalde Memorial Hospice • Attn. Sheri Rutledge • 1025 Garner Field Road • Uvalde, TX 78801.
Donations can be made using our donation form and mailing to Uvalde Hospice Foundation • Attn. Heidi Mathewson • 100 Royal Lane • Uvalde, TX 78801.
For additional information on Uvalde Memorial Hospice or Uvalde Hospice Foundation, please contact Heidi Mathewson; PH 830-278-6691 ext. 1414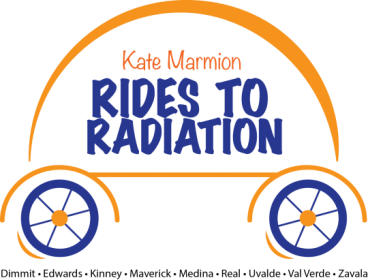 To make a tax-deductible gift, use our donation forms.
For more information or any questions you may have, please contact Sheri Rutledge at 830-278-6251 ext. 1616. P.O. Box 900, Uvalde, Texas 78802.