Our childbirth class is designed to help parents prepare for the arrival of their newborn. Parents will feel comfortable knowing what to expect during the labor and delivery process and acquire the knowledge to care for the newborn baby at home.
This class provides important information about the development of your baby, anatomy of your body, nutrition, breathing techniques, and much more. This full day course for new parents and experienced parents is recommended to be taken two to three months before your due date. Your support person is encouraged to attend with you.
Classes are offered FREE of charge to the public.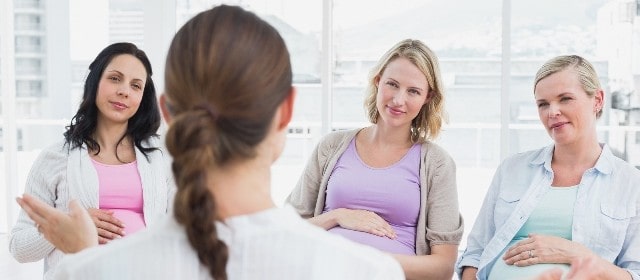 Anatomy
Labor and Roles of the Coach
Pain Management
Breathing Techniques
Breastfeeding
Hospital Preparations
Postpartum Recovery
Infant Care
Go to our events page for information on our next upcoming class.
For additional information or to sign up for a class, please call the Women's and Newborns' Center at 278-6251 ext. 1121.
Provided by Rural Maternity and Obstetrics Management Strategies (RMOMS) Program